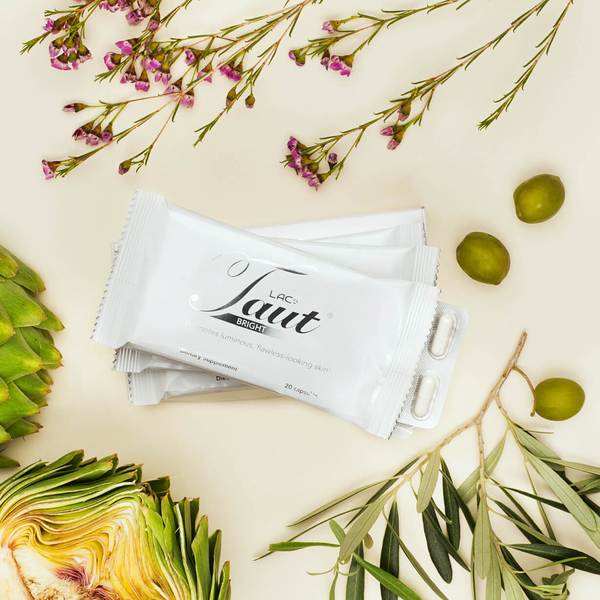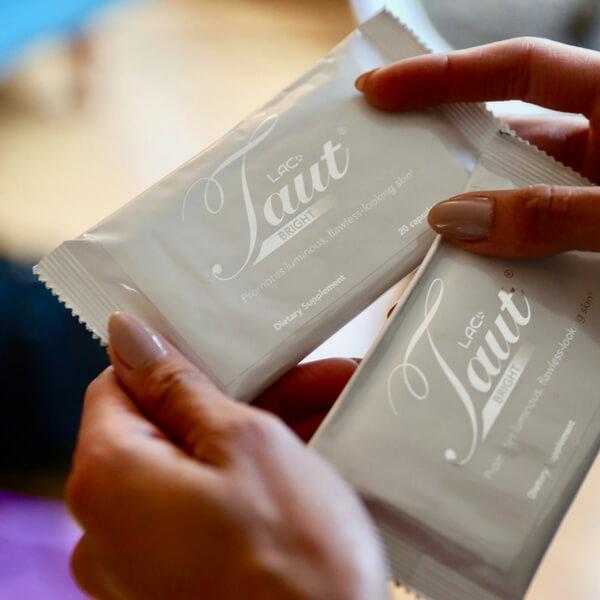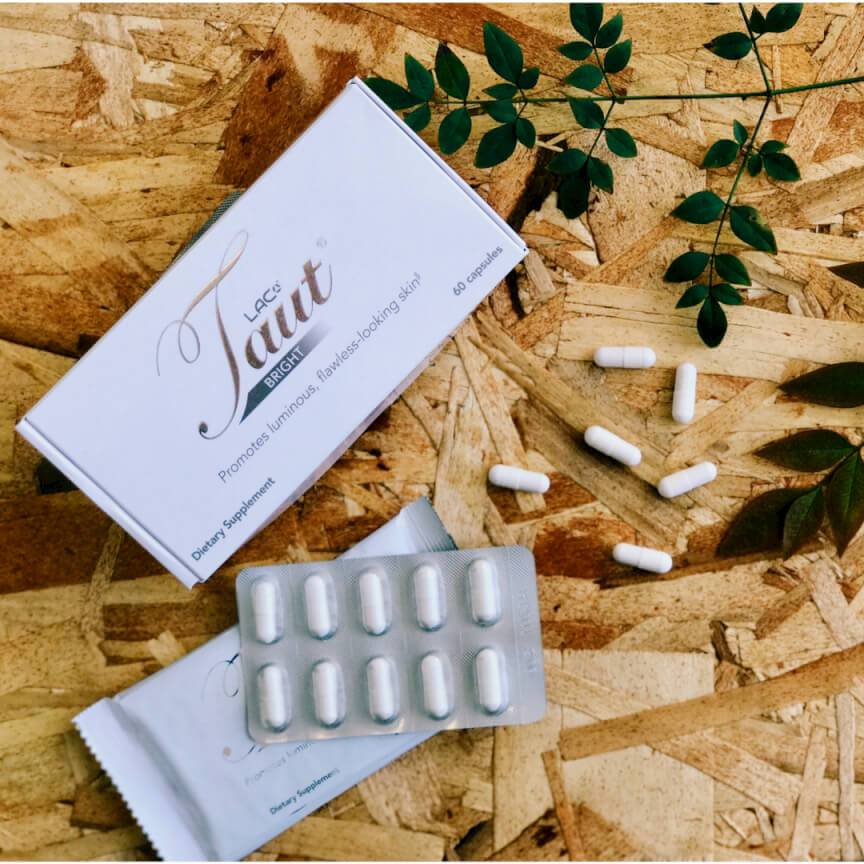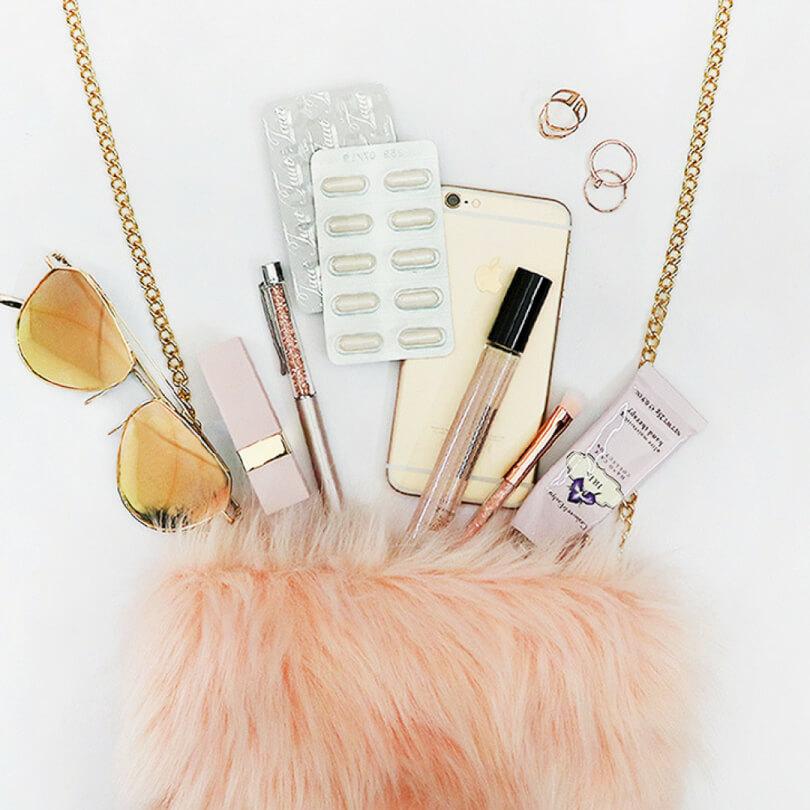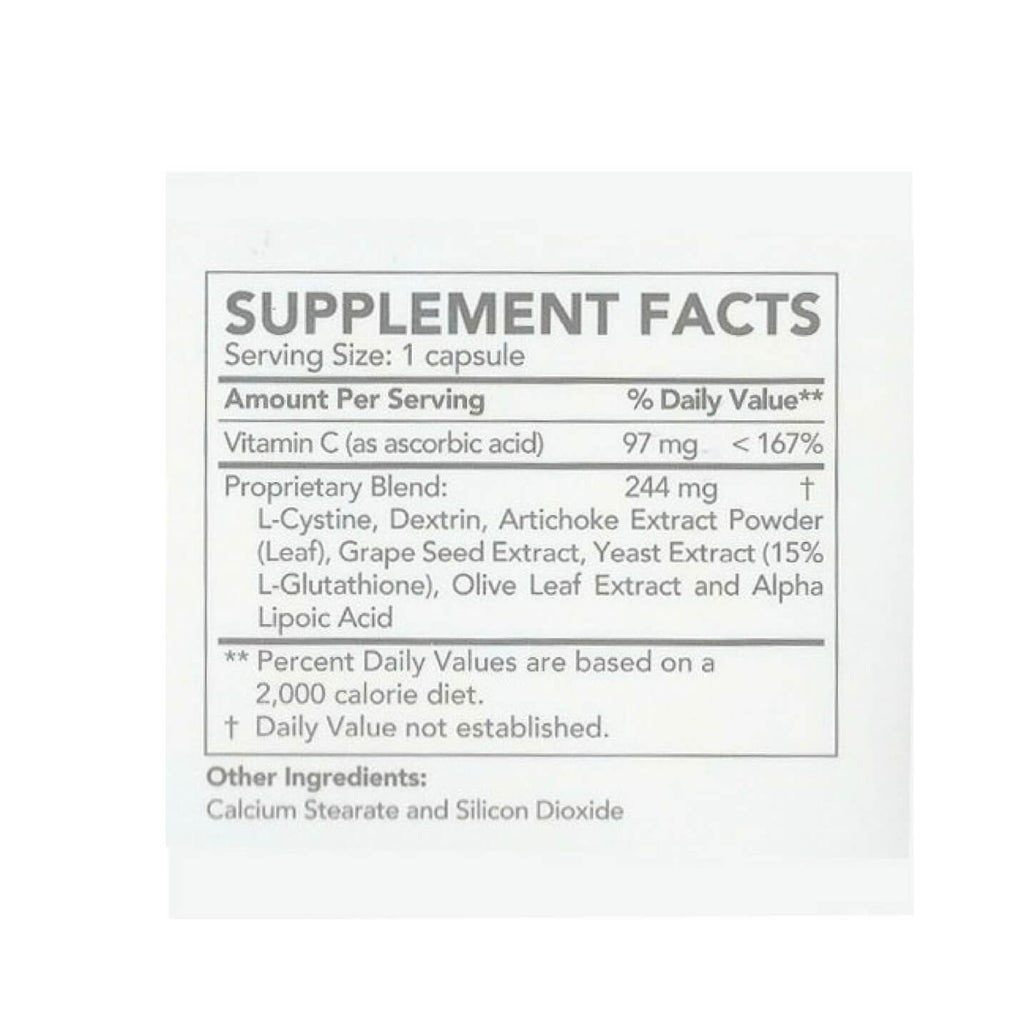 Taut® Bright Bye-Bye Dark Spots
Fairer Flawless Luminous Skin
Our proprietary formula contains 7 powerful anti-oxidants and active ingredients proven by science to help protect against cellular damage, inhibit melanin production, fade hyperpigmentation and age spots, and lighten your skin naturally.
Take your first step toward 'no filter' selfies and dazzle in your luminescent skin.
Additional Info
 

What It Does

Age spots, uneven skin tone, and hyperpigmentation are the result of an excess production of melanin caused by aging, stress, sun, pollutants or even pregnancy-induced.

Skin imperfections are also signs our body is telling us that toxic waste from excessive free radical damage is accumulating inside our body, particularly in our liver. This build-up of waste products is called lipofuscin accumulation, or aging pigments, and is the by-product of free radical damage in our skin cells. Topical solutions can only treat the symptoms on our skin temporarily because they do not address the root of the problem.

Taut® Bright's proprietary formula contains 7 powerful active ingredients proven by science that will work synergistically together to help minimize cellular damage caused by free radicals, inhibit melanin production, reduce dark spots and pigmentation, and naturally lighten skin. 

*These products are not intended to diagnose, treat, cure, or prevent any disease. *These statements have not been evaluated by the Food and Drug Administration.

More skin care products.

 

What Do You See?

Lighter, fairer, brighter, luminous skin*
Visibly reduced pigmentation*
Fading out of brown and dark spots*

*Individual results may vary.

 

Good To Know

These skin care products are 100% Vegan

 

Taut® Bright

 

How and Why It Works



 

How 

Taut® Bright 

Works

Developed in Japan, Taut Bright's proprietary formula is designed for anyone who desires a naturally fairer, flawless, luminous skin. 

Taut® Bright Proprietary formula contains 7 key ingredients - Glutathione, L-Cystein, olive leaf extract, artichoke leaf extract, grape seed extract, alpha lipoic acid and vitamin C - that work synergistically to help minimize cellular damage caused by free radicals and control the excess production of aging pigments from within. 

~ detoxifies and protects cells from free radical and oxidative stress*

~ repairs and reduces cell degeneration*

~ cleanses the liver and nourishes the skin

~ stimulates collagen production

Taut® Bright Ingredients

100% Vegan

If pregnant or breastfeeding, please check with your healthcare professional.

* These products are not intended to diagnose, treat, cure, or prevent any disease. 

 

L-Glutathione

The Mother of all anti-oxidants.

Glutathione is a protein that is found inside every cell of the human body, with the highest concentrations found in the liver.

Glutathione is widely heralded as one of the most powerful antioxidants, detoxifying cells by eliminating free radicals and reducing oxidative stress, and giving a boost to the immune system. Studies have also demonstrated that administration of L-Glutathione is extremely effective in treating diseases.

Lessens the effects of aging.

Helps reduce pigmentation and promotes skin brightening.

L-Cystein

Precursor of Glutathione.

An amino acid that supports the synthesis of the highly anti-oxidative glutathione.

An important amino acid and anti-oxidant present in our liver that helps to remove toxins, repair and replace damaged skin tissues. It also reduces inflammatory reactions.

Slows down natural process of aging. Promotes healing and healthy looking skin.

Vitamin C

Co-Factor of Collagen

This "wonder supplement" is an essential co-factor to support the body's production of collagen.

Stimulates collagen production.

Helps heal wounds.

Olive Leaf Extract

Powerful free-radical scavenger.

Scientifically proven to contain more than 20 polyphenolic antioxidants, which are best known for their ability to neutralize free radicals.

Helps reduce cell degradation and Prevents signs of aging.

Artichoke Leaf Extract

Liver Protector

Helps prevent waste reaction caused by free radical formation.

Cleanses the liver and nourishes the skin.

Promotes Healthy Flawless Skin

Grape Seed Extract

Healing Power

Contains proanthocyanidins and bioflavonoids, which help strengthen and protect cell membranes from oxidative damage caused by free radicals.

Promotes wound healing and heal scar tissues.

Alpha Lipoic Acid

Recycle used Anti-oxidants

ALA is a compound that is both water and fat soluble. ALA works its magic throughout the body to help recycle powerful antioxidants, including Glutathione and Vitamin C, out of cells after their antioxidant action is complete.

Helps neutralize free radicals and reduce cell damage.

Protects skin from free radical inflammation.

 

How to Use

Taut® Bright 

For Most Visible Results:

Take 2 capsules daily. 

+ Storage:

It can be stored at room temperature. 

 

Frequently Asked Questions

How soon do I see results?

It depends on your skin condition and how much pigmentation you have or how dark your spots are. The darker and more pigmentation you have, the longer it will take.  We generally recommend taking Taut Bright for at least 2 months. You should start to see the spots slowly getting lighter, your skin tone also getting lighter and brighter as the spots slowly fade away.

Can I take Taut Bright With Masquelier?

Yes, you can. As both are powerful anti-oxidants, Masquelier's French Pine Bark offers other protective and anti-inflammatory, anti-viral, and anti-bacterial activity, as well as strengthening blood vessels, that Taut Bright does not provide. 

 

Is Taut Bright 100% Vegan?

Yes, it is vegan.

 

 

 

 

You may also like:

Look and Feel Years Younger

Firmer Youthful Radiant Skin + Bye Bye Dark Spots

Not sure which program is right for you?

Take Our Skin Care Quiz For Expert Recommendations

HELLO BEAUTIFUL!

Would You Like a Limited Time 25% Off Your First Order?

*Offer valid with your first order*

HOW EXCITING!

We're going to send you a personal discount code to use at checkout. Where should we send it to?

WONDERFUL!

Your code is on its way to you. Check your inbox and add us to your contacts to make sure you receive your personalized tips and offers.