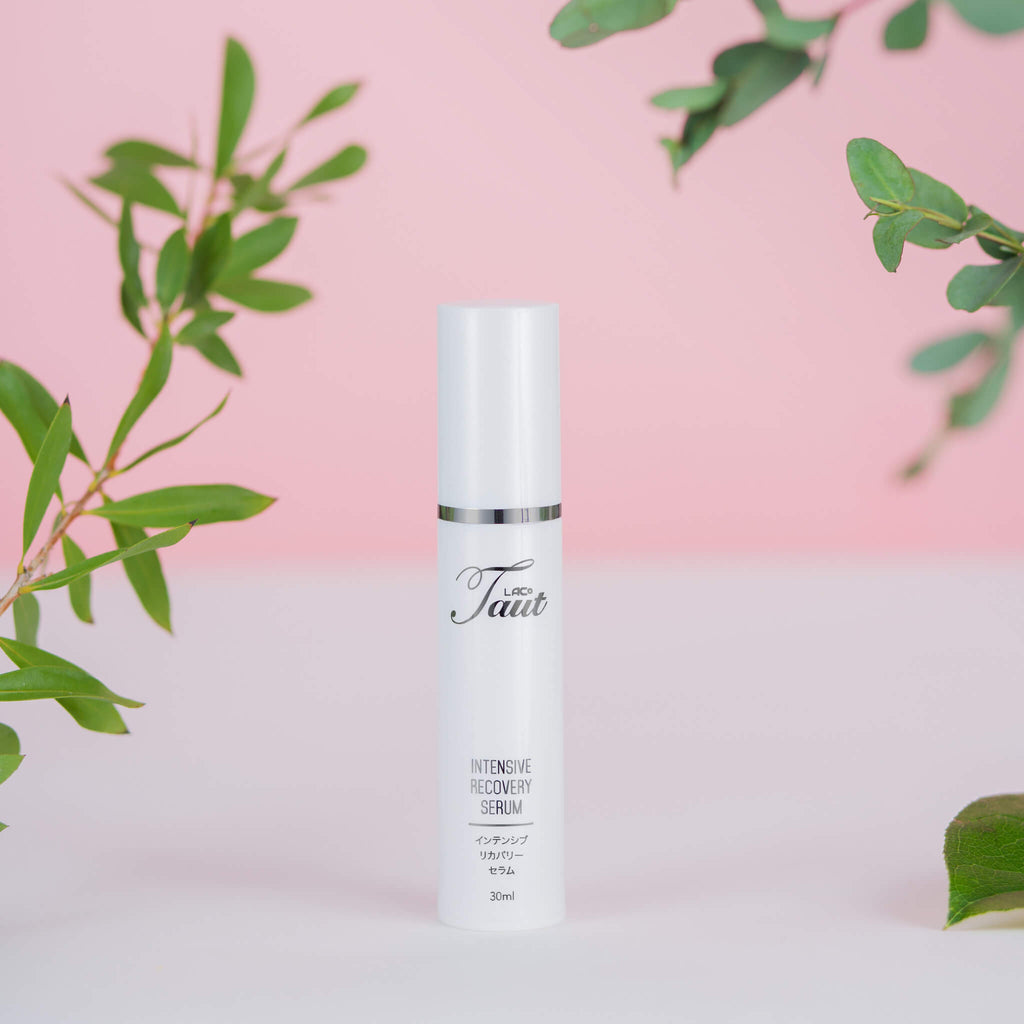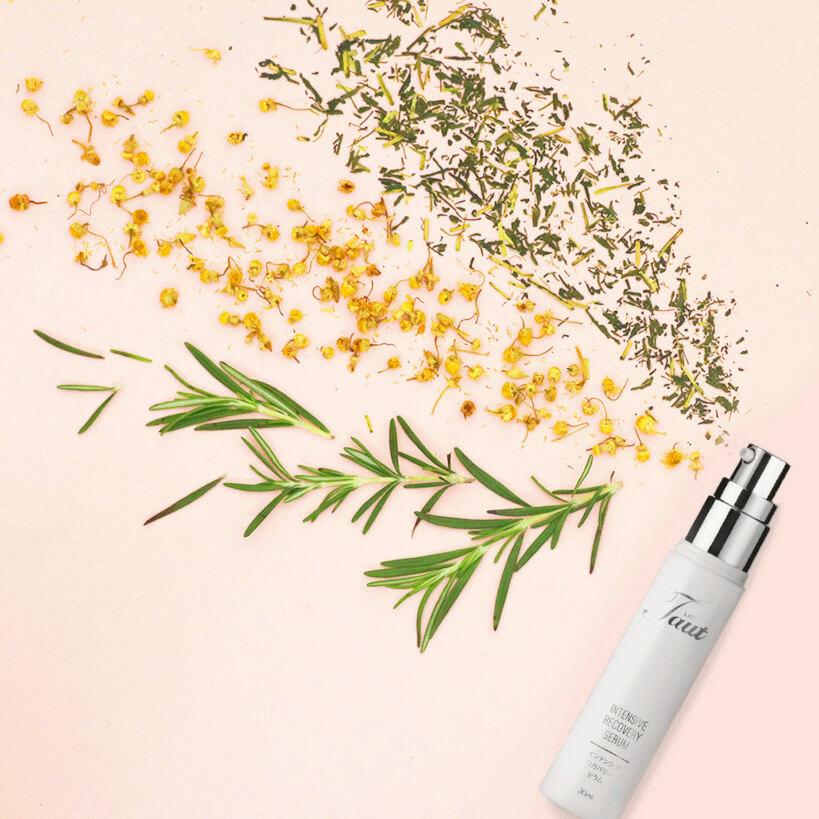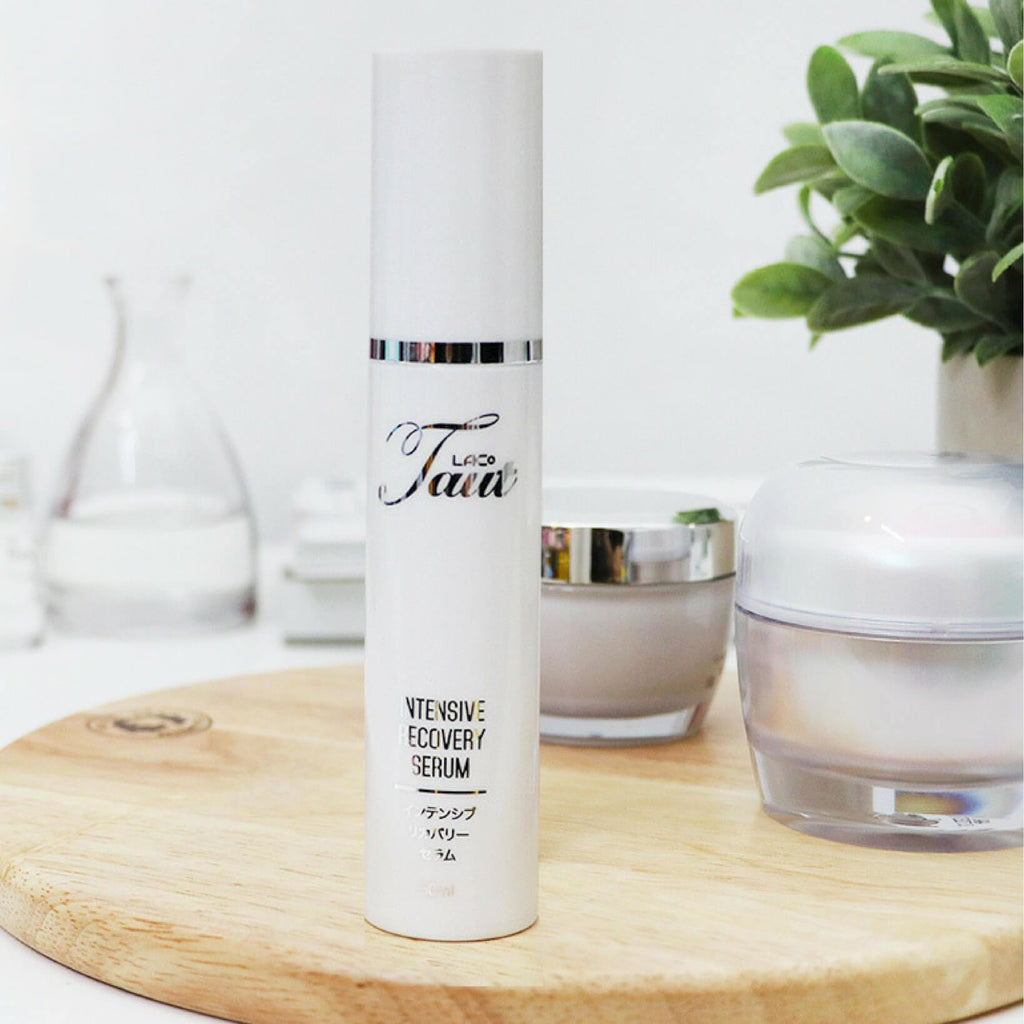 Taut® Intensive Recovery Face Serum
Hydrate Repair & Protect
Formulated with 7 powerful botanical herbal extracts with proven antioxidant & anti-inflammatory properties, Taut® Intensive Recovery Serum repairs stressed, environmentally-damaged skin and reinforces your skin barrier.
Hydrates, repairs, and protects. Promotes skin radiance, clarity, and firmness that makeup cannot deliver. Perfect for dry and sensitive skin.
Each box Includes:
1 bottle (30mL) Intensive Recovery Serum
Additional Info
What It Does

Taut Intensive Recovery is formulated with the best skin care products, including 7 powerful botanical herbal extracts with proven antioxidant & anti-inflammatory properties to help repair your skin from stress and environmental damages.

Its revolutionary triple action Mega Moisture formula hydrates, repairs and protects your skin.

HYDRATE

Quickly plumps up dehydrated skin
Reduces fine lines

REPAIR

Stronger skin defense
Skin becomes firmer, more hydrated and youthful

PROTECT

For skin damaged by UV rays (from the sun), blue light (from mobile phones & computers), pollution and temperature changes from air conditioning to outdoors. 

Prevent wrinkles, pigmentation and loss of firmness. 

 

What Do I See 

Stronger skin defense against stress*
Firmer, more hydrated skin*
Improve skin radiance*
Younger-looking skin with reduced fine lines*

*Individual results may vary.

 

Good To Know

100% Botanical. No added chemicals.

 

 

Taut® Intense Recovery Serum

How and Why It Works



Our triple action formula  and 7 POWERFUL BOTANICAL HERBAL EXTRACTS with Proven Anti-oxidant & Anti-Inflammatory Properties works to repair, hydrate your protect your skin.

✽ German Chamomile ~ 
Restores healthy fats and seals moisture in skin. 
Normalizes skin's production and improves skin's hydration. 
Strengthens the skin's protective barrier against free radicals

✽ Hydrocotyle
 ~ Ancient healing herb that is effective in skin repair

✽ Licorice Root
 ~ Reduces flaking and restores suppleness

 ✽ Green Tea
 ~ Eliminates free radicals
, reactivates skin cells, reduces  sagging, fine lines and wrinkles. Also moderates sebum production and brightens skin.

✽ Japanese Knotweed Root ~
 Anti-inflammatory properties, water-soluble antioxidant
, slows down aging process.

✽ Rosemary ~ 
Astringent and antiseptic agent, improves blood circulation to aid in skin regeneration and recovery.

✽ Scutellaria Root ~ Reduces skin's oxidative stress from exposure to UV radiation. Reduces formation of melanin and promotes skin brightening.


 

Taut® Intensive Recovery Serum

 Ingredients

100% botanical plant derived ingredients.

 

 

Water, Butylene Glycol, Butyrospermum Parkii (Shea Butter), Squalane, Glycerin, Methyl Methacrylate Crosspolymer, Glyceryl Stearate, PEG-100 Stearate, Helianthus Annuus (Sunflower) Seed Oil, Behenyl Alcohol, Glyceryl Glucoside, Glyceryl Caprylate, Phenoxyethanol, Glyceryl Behenate, Polyglyceryl-6 Octasterate, Acrylates/C10-30 Aklyl Acrylate Crosspolymer, Arginine, Sodium Dilauramidoglutamide Lysine, Centella Asiatica Extract, Tocopherol, Polygonum Cuspidatum (Japanese Knotweed) Root Extract, Scutellaria Baicalensis Root Extract, Fragrance, Glycerrhiza Glabra (Licorice) Root Extract, Camellia Sinensis (Green Tea) Leaf Extract, Chamomilla Recutita (Matricaria) Flower Extract, Rosamarinus Officinalis (Rosemary) Leaf Extract, Rosa Hybrid Flower Extract, Eugenia Caryophyllus (Clove) Flower Extract, Citrus Junos (Yuzu) Fruit Extract and Artemisia Capillaris Flower Extract

 

How to Use

Taut® Intensive Recovery Serum

 

Pump once or twice onto palm.

Rub palms together to activate the serum's healing and restorative properties, and pat gently onto cleansed, slightly damp skin until fully absorbed.

Use morning and night before your regular moisturizer.

 

Frequently Asked Questions

Do I still need to apply moisturizer after the serum?

It depends on how dry your skin is. Generally our serum will hydrate, moisturize and protect your skin. For those with extra dry skin, you might find our serum is not enough to give you the added moisturizing you need. We recommend that you first try a few nights without any additional cream and moisturizer. If you then still find your skin a little dry, then proceed to apply moisturizer and/or day/night cream.

 

How long can the serum last?

If used twice daily, it should last for 1 to 1.5 months.

 

Can I apply the serum after using the collagen mask?

No you don't need to apply any serum or moisturizer after using Taut Collagen Mask. 

Not sure which program is right for you?

Take Our Skin Care Quiz For Expert Recommendations

HELLO BEAUTIFUL!

Would You Like a Limited Time 25% Off Your First Order?

*Offer valid with your first order*

HOW EXCITING!

We're going to send you a personal discount code to use at checkout. Where should we send it to?

WONDERFUL!

Your code is on its way to you. Check your inbox and add us to your contacts to make sure you receive your personalized tips and offers.